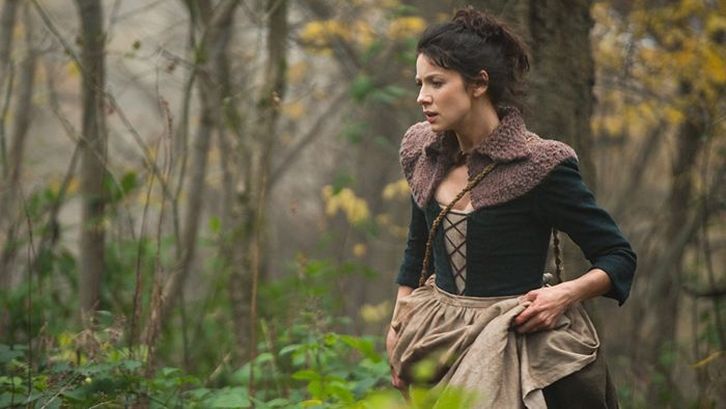 As always, all book talk that doesn't pertain to the episodes we've seen is a SPOILER. Please use the SPOILER cut above.
First, I'd like to say, I see a reoccurring pattern that every episode is my new favorite. I have a feeling I'll have to go back and actually pick one for the first half of Season One but until then: this is my new favorite episode.


Voice overs: I've heard some complaints in the Podcasts (links on sidebar) and I have to say while in the beginning I agreed that sometimes they did feel unnecessary (but I still loved them); they've gotten progressively better as the show goes on. This episode has Claire talking in her head and we are just privy to the thoughts in her head. Major brownie points. Loved it.


The Oath-Taking and pledging fealty. So loved this in the books but I truly love how important it is in the 18th century (kind of sad something like this doesn't still exist, or do you think it does); and we get to hear Dougal proudly pledge his loyalty and then Jamie who's Oath is quite a bit different and clearly walks a political tight rope. King of men, I tell you.


Continuing on with the Oath Jamie gave do you see the political upset and strain that was the driving force when Jamie took the punishment for Laoghaire. Do you think Dougal was trying to show Jamie his place even then?


Claire's escape plan: Clearly not brilliant but at the same time was. I mean she used these children to plot her escape but when Jamie stops her we clearly see just how much of her thought process was very 20th century thinking rather than 18th century. Thoughts?


The love potion and the nod to Wizard of Oz yet again. So adorable but what did you think about Claire going along with the love potion idea (this promotes the idea she's a witch, am I right?)?


3s. I don't know how many book fans have noticed the pairings of 3s in the books but this is (maybe) the first time we see it in the show. Claire needs 3 things to escape: distract her baby-sitters, a horse, and supplies. Am I wrong?


Geillis Duncan. I think I've always seen her as a little odd and last episode she gave me the hi-bee-gibees but this episode I found her nosy and rude (are you pregnant? did you cheat? maybe you are barren? is your husband dead? is your husband dead? - 2 because she is pushy). What did you think of her?


Geordie's death. JHRC! That was just brilliant. I mean the subtle way Dougal unties the pressure on his leg. Claire and Dougal working together. Go...


Other Note:


Outlander is being compared to Game of Thrones a lot and I'm rather sick of it. Don't get me wrong, I enjoy GoT but Outlander's only similarity is it is a show made from a book. Outlander is not heavy handed with the killing. And while both fit into fantasy they are just vastly different.


Someone in a podcast notes Claire's anti-hunting attitude, but I felt she was against hunting for sport rather than hunting in general. Thoughts?


Name that Highlander?
A.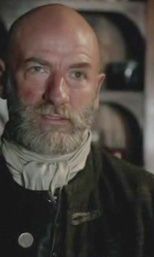 B.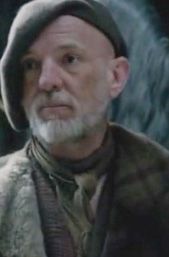 C.
D.

E.
F.
G.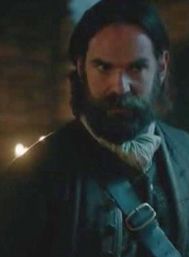 Noteworthy:
The AfterBuzz Outlander After Show is now up and you can click on the link on the sidebar (link section). Great talk about the show.

Also, I've added some other podcast links to the sidebar. They are all good. Outlander Cast & The Scot and the Sassenach both are spoiler free as they have a reader and a non-reader in each cast. Check them out.

Discussion posts will now be the "sticky" post of the week. The first episode of Outlander is still available but now you can click the link in the sidebar's link list to get to it.
Episode 5: The Rents Promo
Do you have LJ friends who like
Outlander
? Do you know know if they do? Click the "repost" link to introduce new people to our group and let's get all the OutClander's we can!
Mood:

calm