As always, all book talk that doesn't pertain to the episodes we've seen is a SPOILER. Please use the SPOILER cut below.
Quick Recap:
Claire covers for the MacKenzies but ends up going with Lt. Jeremy to meet the Garrison Commander. After arriving, Claire has dinner with Lord Thomas and charms him into helping her. Things are going well until Black Jack Randall appears and throws Claire off balance enough to show how sympatheic she is to the Scots. Before long Claire is alone with Randall and finds herself unable to convince him of anything she tells him. Randall reveals his dark side while recounting the tale of flogging Jamie but only shows his true colors when, instead of helping Claire, he attacks her physically. Dougal's assistance prevents Claire from being seriously injured but the only way to protect her further is to make her a Scot by marriage. Claire isn't happy with these turn of events but doesn't want to go anywhere near Black Jack Randall again and so contemplates marriage to Jamie.


How much do you hate Black Jack Randall?


What was your favorite moment whether or not you hated it at the same time?


What did you think of Lord Thomas?


What did you think of Dougal in this episode? Does he redeem himself from past episode actions?


What did you think of the flash back to Frank? (one of the Podcasts calls them Frankbacks, think we should call them that too?)


Did you fear for Corporal Hawkins life after he cut BJR shaving too?


How did you feel about Caitriona's acting in this episode compared to the first episode?


Noteworthy:
[
For Book Readers - Spoilers!!!!
]
Did you notice Brian Fraser "Black Brian"? Look it's Jamie's dad. I'm going to assume when we get a different take on the story we'll find out more about what happened to Brian.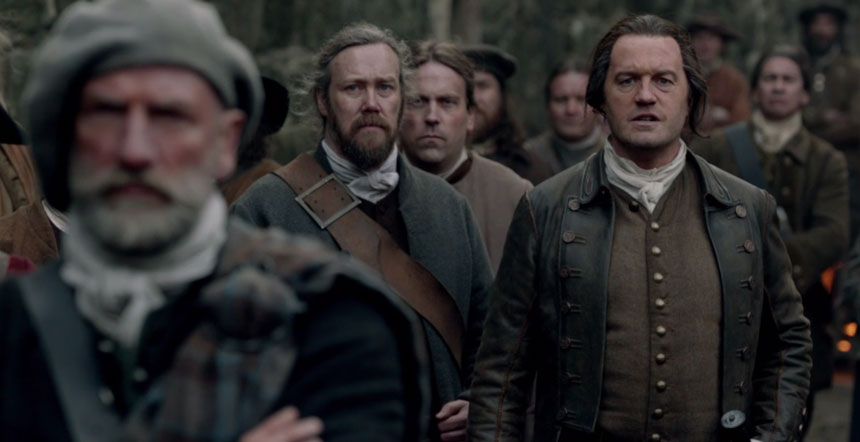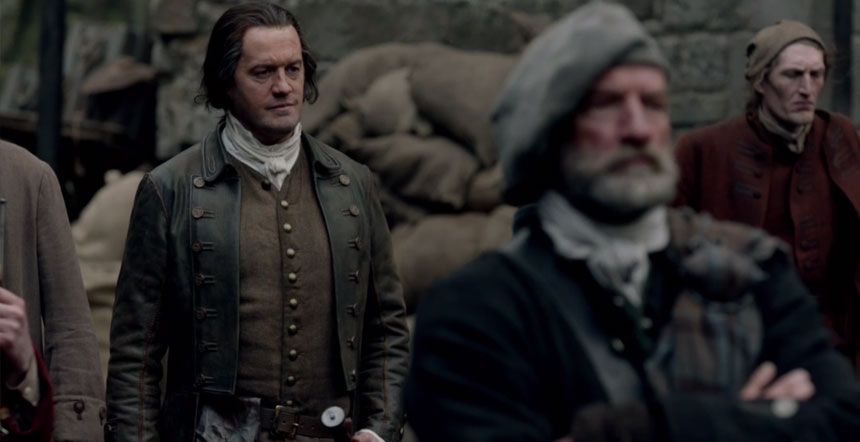 The AfterBuzz Outlander After Show is now up and you can click on the link on the sidebar (link section). Great talk about the show.

The Inside Outlander below is a playlist of Episode 106 videos which will include podcasts, the Inside Outlander video and promos.

The first episode of Outlander is still available but now you can click the link in the sidebar's link list to get to it.

A few things have changed here and some of our sidebar links are now above on the navigation bar including the episodes link which will get you all the episode discussion posts.
Inside the World of Outlander & Other Episode 6 VideosThe Wedding Promo
Do you have LJ friends who like
Outlander
? Click the "repost" link (looks like a pencil) to introduce new people to our group and let's get all the OutClander's we can!