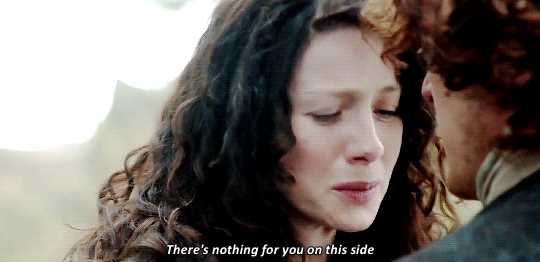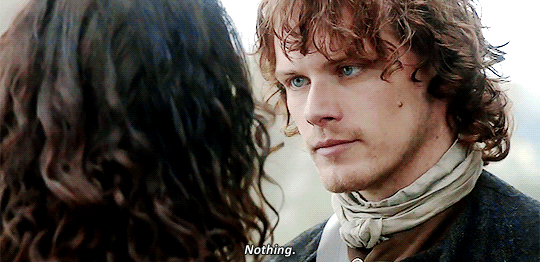 As always, all book talk that doesn't pertain to the episodes we've seen is a SPOILER. Please use the SPOILER cut below.
Quick Cap:
Geillis and Claire are tried as witches with many witnesses in the form of Geillis's maid, the woman who left her baby for the faeries, Laoghaire and Father Bain. Ned doesn't think he can get them off but it is possible one could renounce the other. Claire is unwilling to do this but Geillis repays Claire's friendship by confessing to bewitching Claire. Geillis puts on a grand show while Jamie flees with Claire but not before Claire realizes Geillis is also from the future.
Jamie asks Claire if she is indeed a witch because of the mark Geillis claimed was the devil's mark. Claire tells him it is a vaccination scar and her tale of being from the futre. Jamie realizes Claire has been trying to get back to Frank this whole time and takes her to the Stones while Claire thinks they are on their way to Lallybroch.
At the stones, Claire makes the deciscion to stay with Jamie and finds him at the camp below the Stones. She asks that he take her home to Lallybroch.
Discussion Points:


Do you think Geillis truly loves Dougal?


What did you think of Laoghaire's court performance?


How brilliant was Ned in this episode?


Did you notice as they were carrying Geillis out to the Pior that the Examiners were calling for them to stop because she is with child? Do you think that will make a difference?


What did you make of Geillis expression when Claire quoted Nathan Hale?


What did you think of Geillis's decision to confess to being a witch to save Claire?


What did you think of Jamie wounded heart at realizing he should take Claire to the Stones so she could return to Frank and her time?


Any thoughts on Claire's decision to stay?


My other questions is where are you all? No one wanted to discuss the last episode? *sad face*
Copy Questions to Answer...
Feel free to pose anything else you wish to discuss from this episode or previous episodes. No spoilers please!
Noteworthy:
Do you think the show is living up to expectations?
How would you rate The Devil's Mark?
Holy Cow: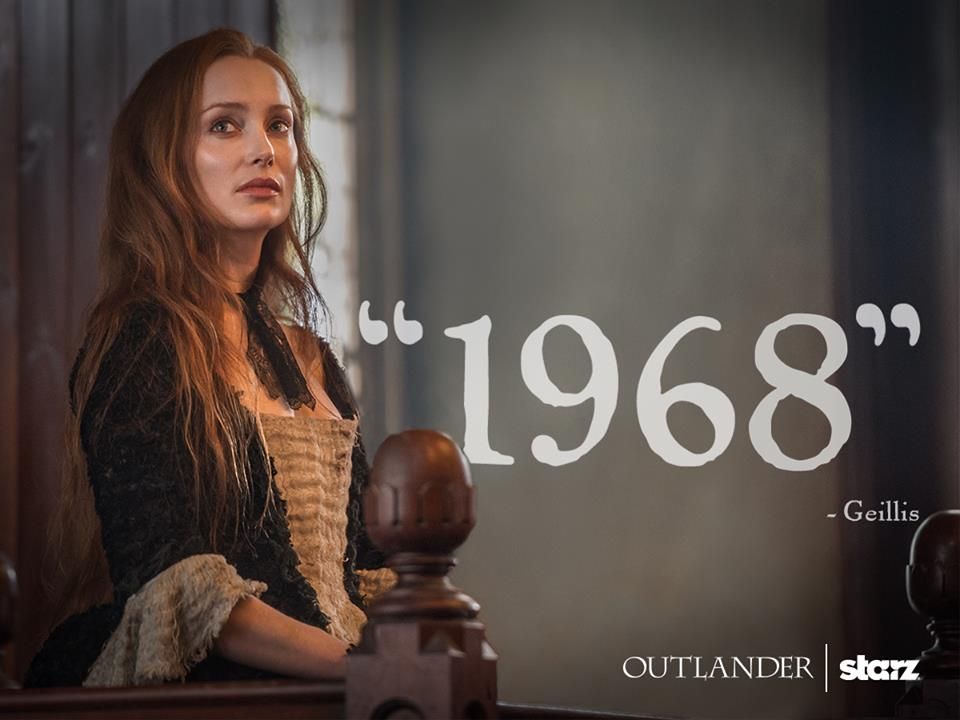 I hope everyone is enjoying the discussions. You opinions are always welcome and remember just because we disagree doesn't mean we don't love talking about it!
Amazon seems to already be on the Outlander band wagon. You can go
HERE
to see information on the second half of the season as they already have it listed for pre-orders.
Walker's Shortbeard is also giving away a trip to Scotland in honor of Outlander. You can check it out and enter
HERE
.
And McClelland's Single Malt Whiskey is giving away a Whisky tour of Scotland
HERE
.
Also, there is some talk about casting for the second season. The talk is about specific characters and I hope to post that later but should you like to know more now you can head over to our
Facebook Page
!
Oh and this is noteworthy too:
Outlander 111: The Devil's Mark
Any behind the scenes footage will be added to this playlist.
Next Week On Outlander:
Spread The Conversation by reposting to your journal and get other fans involved.