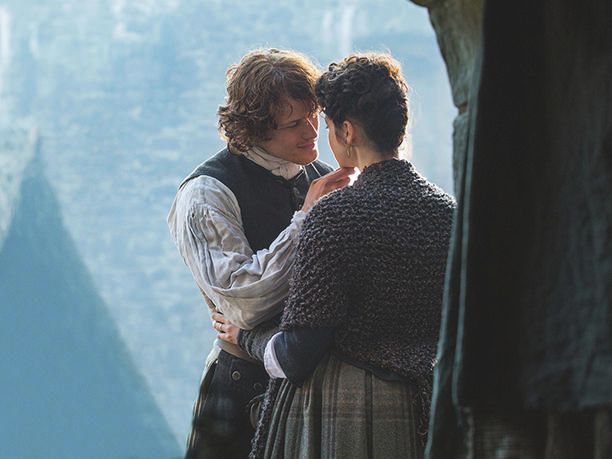 Best Drama Series
Outlander took home the Best Drama EWwy by the biggest margin of victory in this year's race with 129,334 votes separating first and second place.
Outlander — 82.97%
Sons of Anarchy — 4.8%
How to Get Away with Murder — 4.26%
The Americans — 2.93%
Empire — 2.75%
The Good Wife — 2.3%
Best Actor, Drama
As a whole, the Best Actor, Drama category takes home the award for the most votes, with more than 210,000 votes deciding the results.
Sam Heughan, Outlander — 82.95%
Andrew Lincoln, The Walking Dead — 10.37%
Timothy Olyphant, Justified — 2.05%
Terrence Howard, Empire — 1.72%
Grant Gustin, The Flash — 1.66%
Dominic West, The Affair — 1.24%
Best Actress, Drama
After two years of nothing but love for Orphan Black's Tatiana Maslany—who wasn't in the race this year due to her much-deserved Emmy nomination—Outlander's Caitriona Balfe steps up to fill her shoes.
Caitriona Balfe, Outlander — 81.8%
Katey Sagal, Sons of Anarchy — 5.1%
Kerry Washington, Scandal — 4.92%
Gillian Anderson, The Fall — 3.67%
Ruth Wilson, The Affair — 1.96%
Best Supporting Actor, Drama
Finalizing the Outlander sweep, Tobias Menzies takes home a golden ewe with more than 112,000 votes, beating out last year's winner, Orphan Black's Jordan Gavaris (who took second place).
Tobias Menzies, Outlander — 79.54%
Jordan Gavaris, Orphan Black — 5.42%
Vincent D'Onofrio, Daredevil — 4.68%
Mandy Patinkin, Homeland — 4.38%
Craig T. Nelson, Parenthood — 3.4%
Jussie Smollett, Empire — 2.58%

Best Supporting Actress, Drama
Melissa McBride, The Walking Dead

Best Comedy Series
Jane the Virgin

Best Actor, Comedy
Jim Parsons, The Big Bang Theory

Best Actress, Comedy
Gina Rodriguez, Jane the Virgin

Best Supporting Actor, Comedy
Chris Pratt, Parks and Recreation

Best Supporting Actress, Comedy
Aidy Bryant, Saturday Night Live