WEEK THREE: September 1 - September 7
Week Two Results Are In: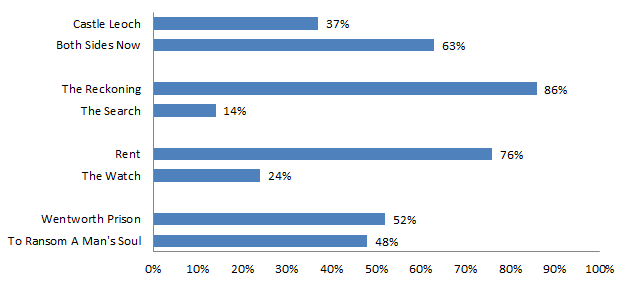 Can you believe we are already in week three? And those authors are really doing battle with their respective episodes. Ira Steven Behr's
Ransom
and
Wentworth
really had a close call though it seems voters had definite opinions about some of the other episodes. So now it is time to whittle it down some more and find out which episode from each auther is going to the final round to duke it out for best episode and writer!
I ask that you use the LJ-Like repost to share this post with all your Outlander fans. Also use the Facebook, Twitter, Tumblr and Google+ LJ-Like buttons to spread the word about this battle. Let's get as many Outlander fans involved as possible!
This poll will close at 10pm PST on September 7 and on the 8th you will have the results of Week Three and be able to vote for Week Four's Episode/Writer.