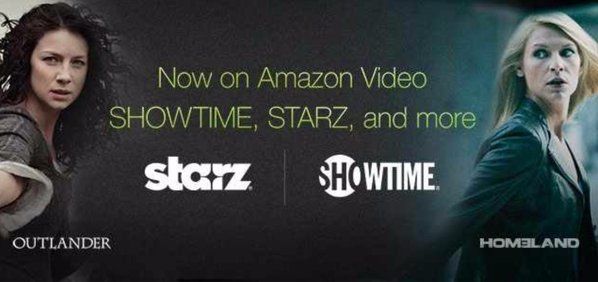 Great news for the Outlander fans in the US. You don't have to have Cable to watch Outlander. But you do have to have Amazon Prime.
Amazon's Prime members just got a new perk: Showtime and Starz, unbundled and cheap. The internet company launched a new initiative called "Streaming Partners Program" Tuesday that allows Prime members to add subscription programming from close to 20 partners for an added fee to their Prime video service.
You can now
add-on
a Starz membership for $8.99 a month via Amazon. And I believe the idea is that you can first sign up for a 7 day free trial and then it is $8.99 a month which will get you access to Outlander Season One and then future episodes will be available as soon as they broadcast. Now I don't know if they will be available after the show airs or at the same time as Cable subscribers see them.
You all get tons of movies as well.
US Amazon Prime Members can
Sign Up For Starz Here
.
Considering how hard it is to get access to Starz anywhere else, I think this is a good option though it would be nice if you didn't have to already be a Prime member.